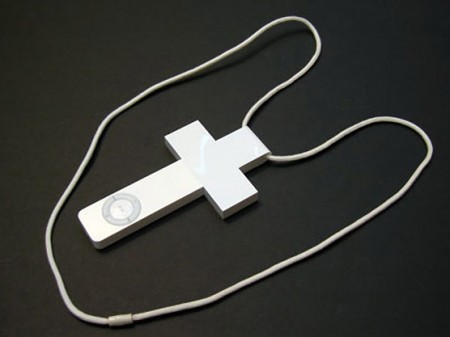 This following is taken directly from the following story:
Apple iPod Art iBelieve in Museum.
"Apple products, like works of fine art, are no stranger to museums. This latest find is an unusual concept accessory for the original iPod shuffle, on display at the Art Institute of Chicago. Great homage and spoof on the impact of Apple iPod on popular culture, iBelieve is a concept accessory made for the first generation white iPod shuffle. It's an iPod lanyard with an upside down T iPod cap. This "divine accessory" snaps on the iPod shuffle, and turns the iPod into a hip technology icon in the shape of a crucifix."